Insulation Monitoring Showcase and Technology Day
21.01.2020
Subsea UK, Aberdeen
21st January 2020 Subsea UK, Aberdeen
Overview:
Bender UK is delivering a follow-on practical workshop on electrical safety and insulation monitoring at the Subsea UK offices in Aberdeen. This will show-case a range of solutions for monitoring the integrity of umbilical's, cables, connectors and distribution equipment.
As a global expert in electrical safety technology, and a leading innovator in the field of Insulation Monitoring, Bender devices are proven and used widely in oil and gas on shore and subsea applications world-wide.
The team from Bender UK will be delivering a practical and concise session, delivering technical know-how and presenting new developments in insulation monitoring technology for the Subsea environment.
Who should attend:
The day is aimed at specifiers, engineers, managers, consultants and designers from businesses involved in the Subsea supply chain
Topics covered:
Sessions will include overviews and practical demonstrations of oil and gas technology for, subsea cables, ROV's and umbilicals.
Showcasing the latest isoHR685 10GΩ insulation monitor and earth fault location equipment that monitor, detect and provide even earlier warning of developing insulation failure.
How you will benefit:
Develop your understanding of how insulation monitoring works
Recognise and identify the benefits achieved from applying and utilising the technology in subsea applications
Understand the system functionality and reporting mechanisms
How to optimise the use of insulation monitoring
Learn how to update systems and extract data remotely via a control centre
Practical, hands-on session – familiarise yourself with Bender technology and how it works
Learn the short cuts to improve set up and data collection
Technical support and expertise in the design, product selection, commission and servicing.
Applications:
Bender has a range of insulation monitoring devices and complementary communications systems which can be installed into new build or field extension projects.
Agenda:
| | |
| --- | --- |
| 9.00 am - 10.00 am | Overview of existing subsea products |
| 10.00 am - 11.00 am | New development in fault location systems |
| 11.00 am - 12.00 am | Technology Work shop Q&A |
| 12.00 am – 1.00 pm | Complementary Lunch |
Venue:
Subsea UK, Aberdeen
Free Event:
Guests are invited to attend the whole or part of the day if preferred
Bookings:
Have now closed.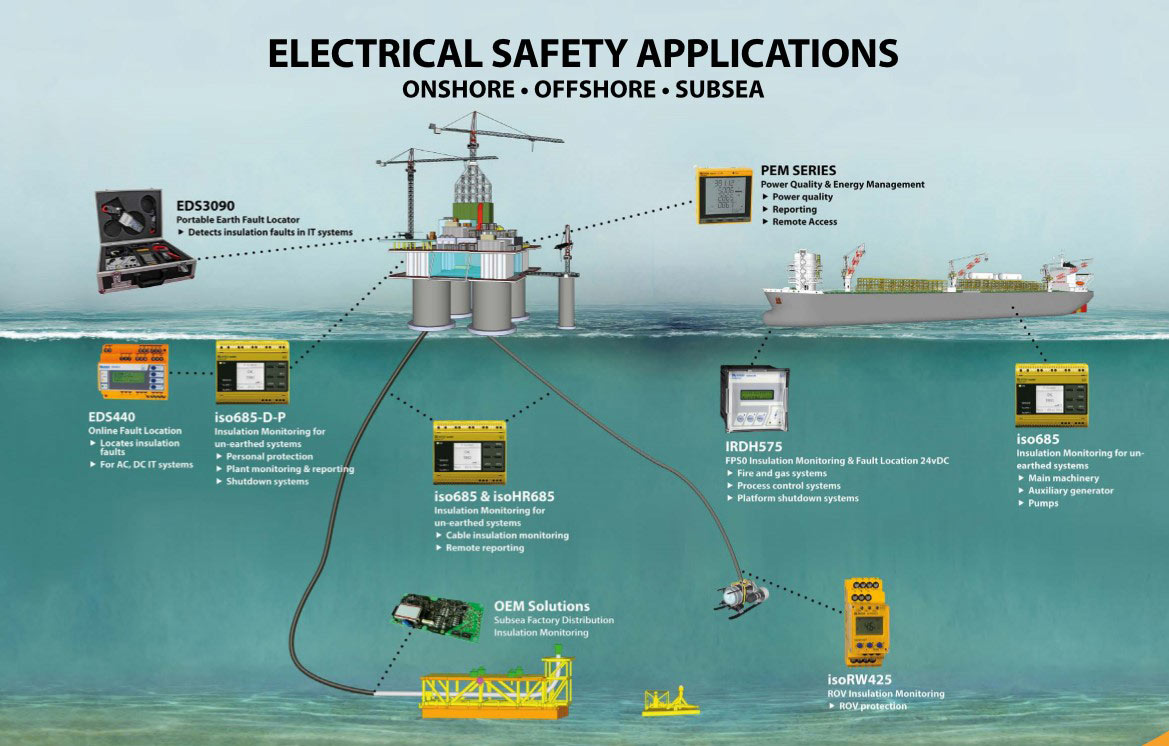 Back